As pioneers in regional video entertainment, we believe the next breed of online video superstars will come from South.
The four south Indian languages will largely drive the online video market in India.
We are bringing together content creators and brands to build monetizable global audiences from the South
Join us and be part of our journey, as we tap this exploding regional video space.
We give our Creators everything an artist needs to grow – Access to a community of like-minded creators, creative & digital experts whom you can call on for advice and a range of services that will help you reach your potential.
DESIGNED WITH YOU IN MIND.



VIDEO PRODUCTION

We take the stress out of making high quality videos by giving you access to fully equipped recording and editing suites at our offices. Our in-house production team will always be on hand.




CONTENT & MANAGEMENT

We can help you build an active subscriber base or bring a fading one back to life. Solving mysteries like what kind of content will get the most fan engagement is what we live for.




MULTI-PLATFORM MARKETING

While YouTube is a robust platform, we help in delivering your content across multiple social networks so you get the most bang for your buck.




BRAND PARTNERSHIPS

Our business team is always on the lookout for collaborations that gel well with your content and pay well too.
BRIDGE THE DIVIDE.
Indians are not just consuming content, they are also creating it. They use video to tell entertaining stories to like-minded audiences. They detest the 'hard-sell' and skip every ad.
Studio Mojo allows brands to reach out to these elusive audiences using video as a medium.
OUR SOLUTIONS.
ORIGINAL REGIONAL LANGUAGE PROGRAMMING
We create enjoyable, shareworthy content that captures the nuances of life within regional markets, all the while speaking their language.
Brands can use this content to connect with these audiences better.
BRANDED VIDEO
Tap into our network of India's best YouTube content creators to craft focused, brand relevant stories that audiences love (and love to share).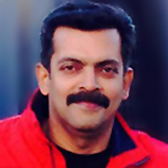 Radhakrishnan Ramachandran